In SOLABS QM10, in the Document section, there is a menu available in the Quick Access drop-down list that is called File Access Log. This menu is available only to users having the role SOLABS Document Administrator.

What is this option?
This option gives access to a log displaying which documents have been accessed, which version (internal version), and by who and when for EACH document that is opened.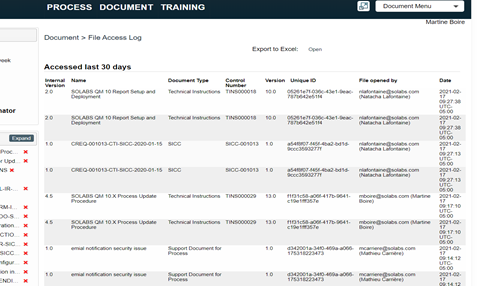 Accessing a document is the action of opening the file linked to it from anywhere it is available.
By default, the log displays the documents accessed in the last 30 days but it is possible to retrieve the information for what has been accessed up to the last 12 months and export the data into an Excel file.