The attached User Guide provides instructions on the use of the QM10 CAPA Process APP P0050 – by guiding you through each step in the process and providing information on the activities, settings and options associated with each step. The video below provides an overview of this CAPA Process.
Video Overview of SOLABS QM10 CAPA Process:
Process Flowchart: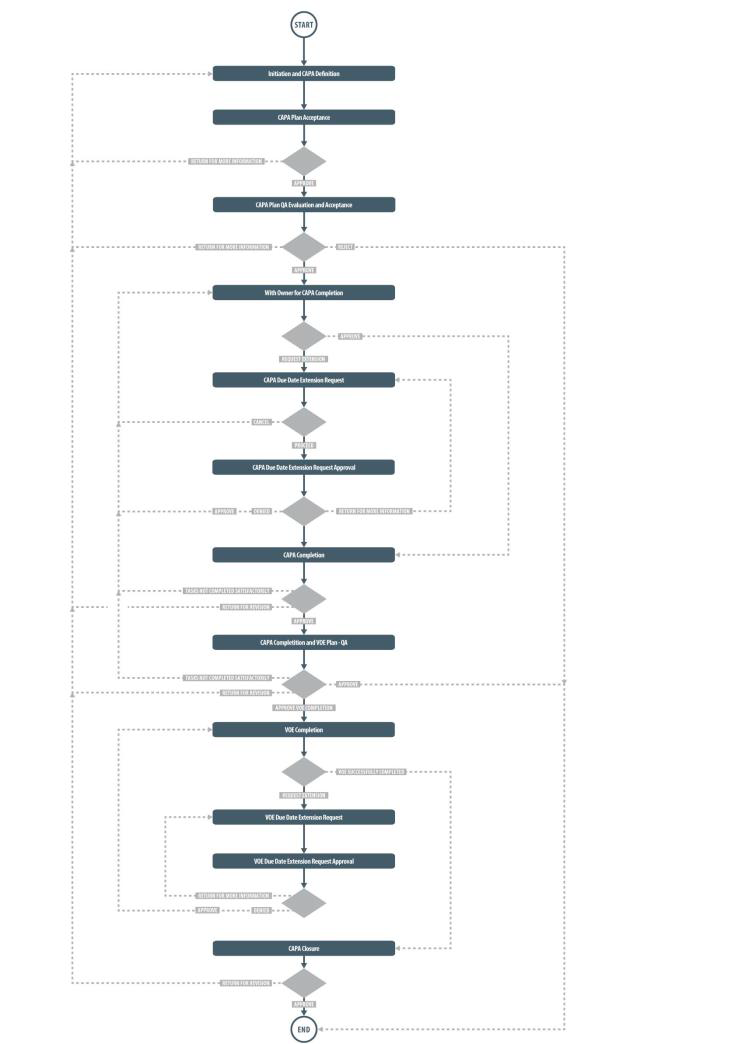 We also have a podcast episode on the CAPA QM APP which features details on the steps of the process and how some of our clients use this feature.