Especially with version 10.8, which includes the option to resize your screen for different types of devices, it is easy to access SOLABS QM 10 remotely - from your home computer, iPad, phone or other device!!
If you have access to your work email from home, clicking on the link within an email notification will bring you to the Login Page.
You can also access your Login Page from our website at www.solabs.com.
There is a LOG IN button on the top right of the website.

Clicking on the LOG IN button will bring you to the following screen: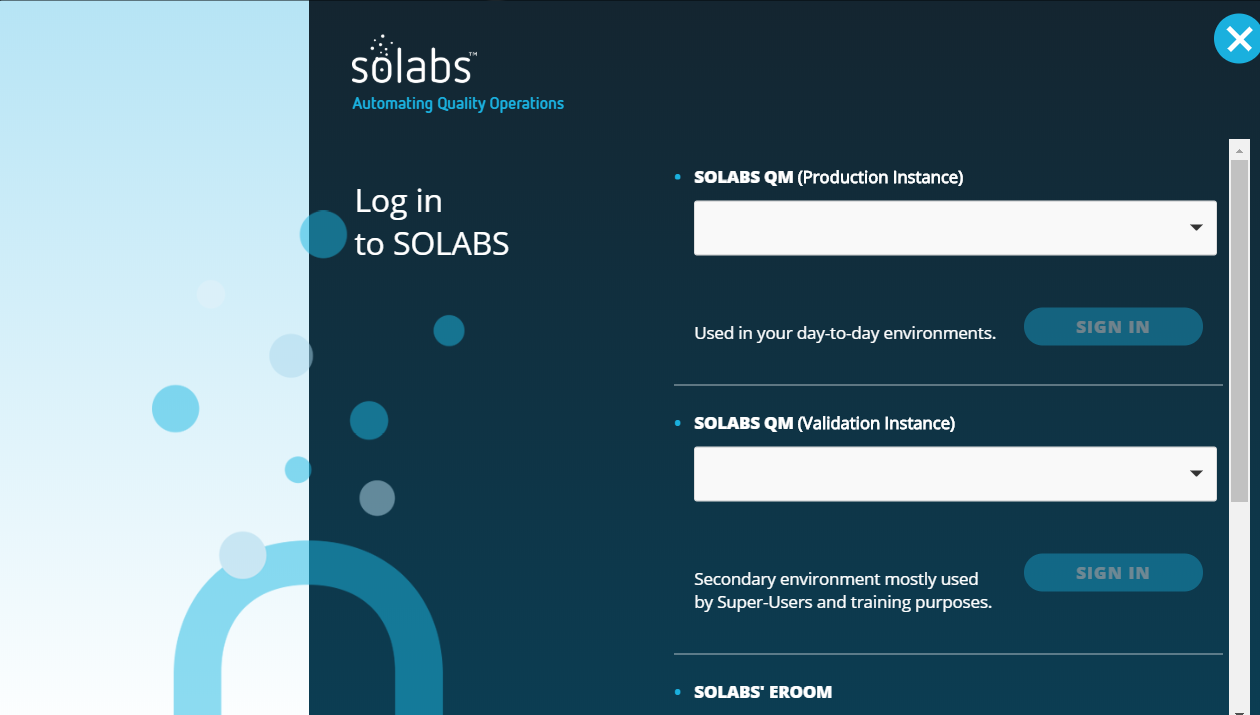 In the drop-down list you can enter the name of your company and then click the SIGN IN button.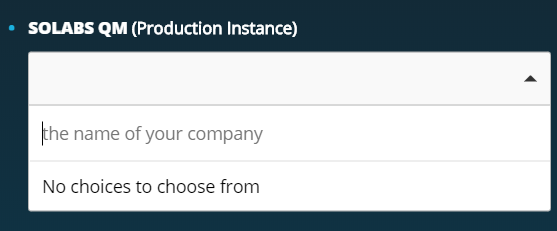 This will bring you to your personal Login Page!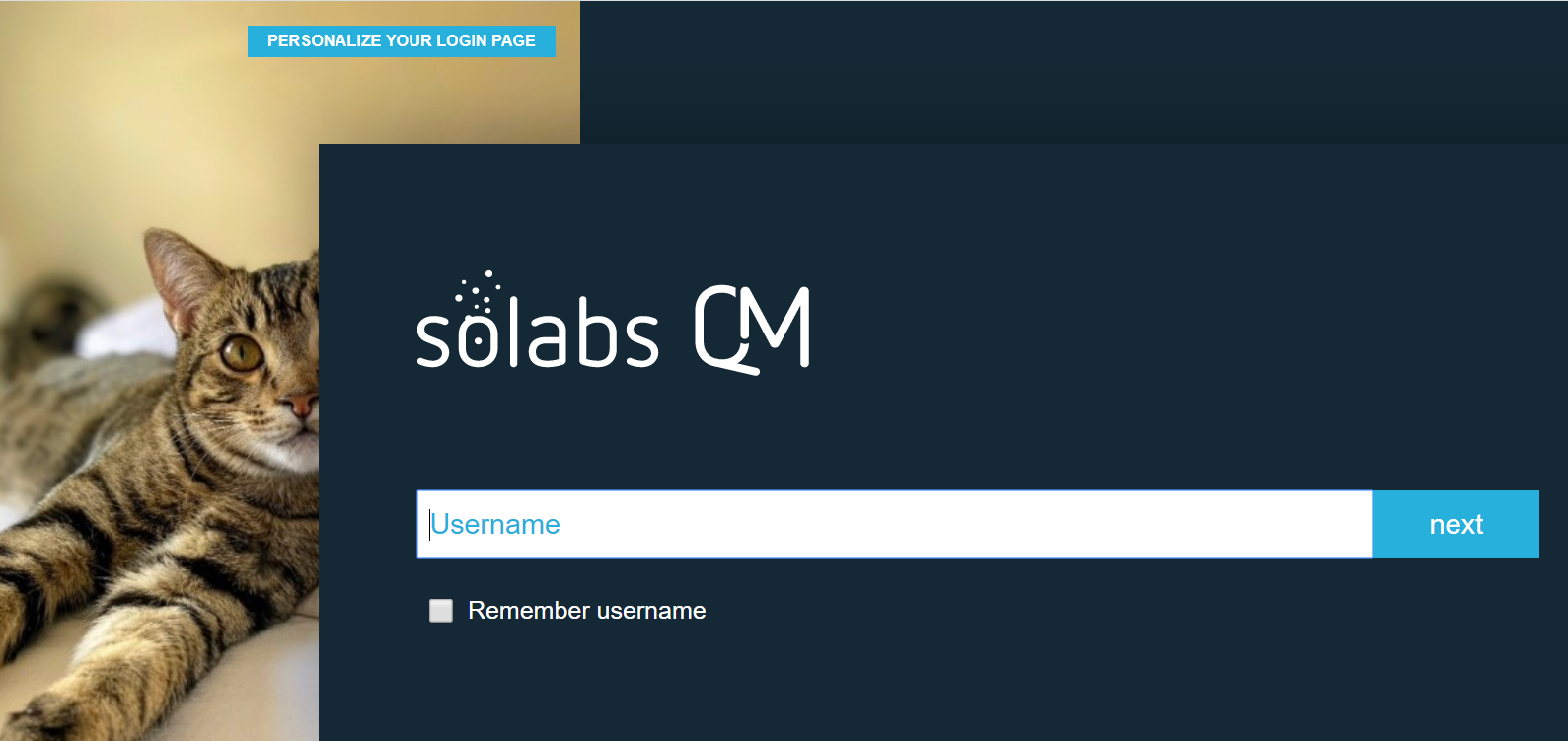 Once you are logged into SOLABS QM 10, you will notice the following resizing options at the top of the screen (starting with version 10.8).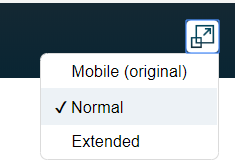 Using SOLABS QM 10 from home is just as easy as using it from work!