As of January 06, 2022, SOLABS is proud to announce that we have been certified as ISO 9001:2015 Quality management systems.
SOLABS went through the full initial ISO Audit Certification on December 2021 (09th and 10th) and obtained a successful result. The organism that performed the certification is the Bureau de normalisation du Québec.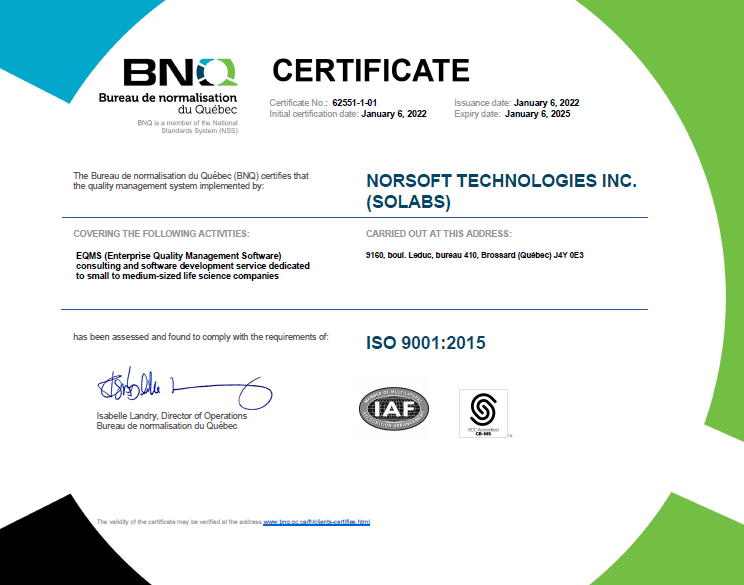 SOLABS will undergo a control audit for the next two years as part of that certification. This will allow SOLABS to evaluate its performance, evolution and continuously improve in meeting the ISO requirements. We aim to provide the best services and high-quality software and this certification was one of our key goals to demonstrate that this is what we do and work hard for! The goal is reached!