SOLABS QM10 generates a Compare File in the Change Summary section whenever a new version of a Word document is sent for review or approval. It retrieves and displays the changes between the new version and the last approved version (for an approved document), and between each version (during a review cycle).
This Compare File is used by reviewers, and approvers to view the document modifications. It is also available to trainees when the document is linked to a Training Activity so that they can use it to identify the modifications.
Occassionally, the Compare File is not generated. In that case, the following message will be displayed:

If this happens, it is possible to upload a document as a Change Summary with the main document: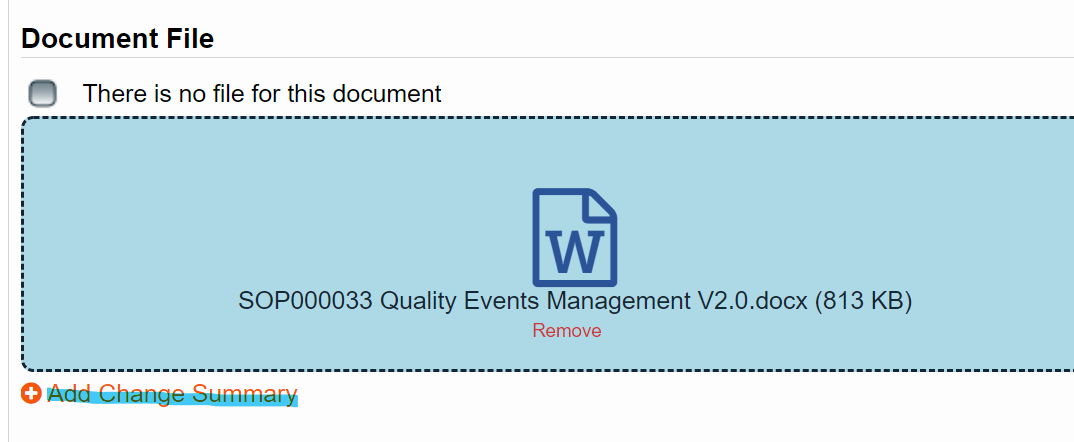 Generate a comparison file (between the original file and the modified file) using Word and attach it as a Change Summary. It will be displayed to users accessing the document as well as to trainees, the same way as the Compare file generated by the system.
Related Article:
SOLABS QM10 Compare File Feature with MS Word: https://docs.solabs.com/hc/en-us/articles/360042044313-SOLABS-QM10-Compare-File-Feature-with-MS-Word