Occasionally there may be the need to totally retire a document, instead of modifying it to replace it (or supersede it) with a newer version. Starting with SOLABS QM10 version 10.6.1, a Retired function is available as part of the life cycle in the DOCUMENT section. In earlier versions, however, there is a process that can be used to supersede a document, rendering it invisible except to Administrators - essentially the same result—a retired document.
The attached User Guide will detail the process of retiring documents. Alternatively, you may watch the following videos.
Table of Contents: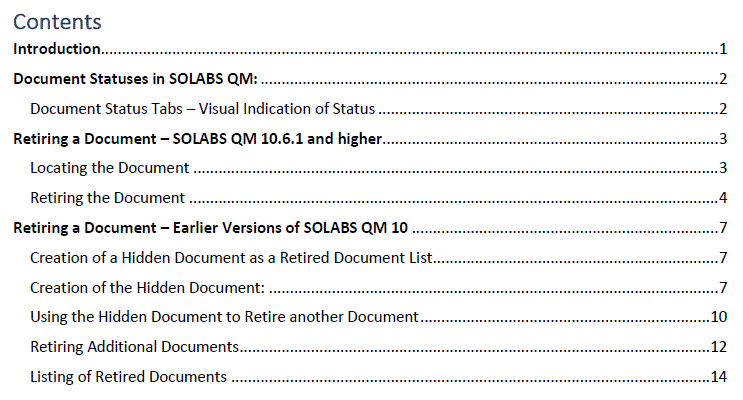 Watch the following video for a step-by-step guide to retiring a document.
The following video is a step-by-step guide to accessing a document once it has been retired.