In order to prevent users from keeping 'unwanted' local copies of files on their desktops, a PDF opened in QM10 is actually opened in a new tab, without being downloaded.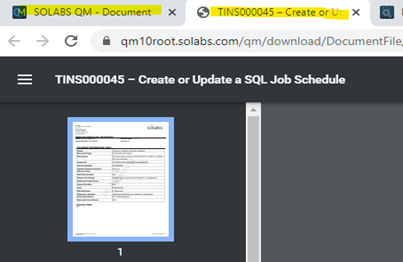 This will be the case when a PDF file is accessed from:
The Document View page
The Document Tree View
In a table view in the Related Items section of any task, training, QM APP, or document
In any view, for example on the Home page, or in the Document section views
In a Curriculum or Training Activity for Document Revision
If someone wants to save or print a copy of a document, they will have to save it themselves on their local system - something which cannot be prevented at this time but will be available with Controlled Copy functionality planned for Release 10.10.
Documents that are in the Authoring and Pending Review statuses, or that are published in editable format, will still be downloaded when opened.