Starting with QM10 Release 10.9.0, the Audit Process APP is offered as part of the QM Essentials Package. This means all clients going live with Release 10.9.0 or higher or upgrading to that release, will have this Process APP. It can be used to help you manage and link all related documentation for your internal audits, external audits and regulatory audits.
Learn more in this recent Podcast! https://docs.solabs.com/hc/en-us/articles/4421127910423-Audit-Capabilities-in-QM10-Included-for-All-Our-Clients-QM-Insights-Podcast-Episode-46
The video below provides a high level overview of Audit Process P0044:
Flowchart: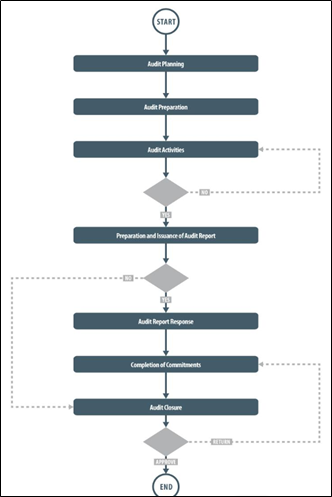 This linked User Guide provides detailed instructions on the use of the SOLABS QM10 Audit Process APP P0044 – by guiding you through each step in the process and providing information on the activities, settings and options associated with each step.
We also have some additional podcast episodes on the Audit QM APP which feature details on the steps of the process and how some of our clients use this feature.
Listen on Apple Podcast