When a document is created in SOLABS QM10, it is possible to use the Auto-populate fields from option which is available at the top of the document Create page. This can be useful for Document Coordinators when many documents are being created with the same parameters.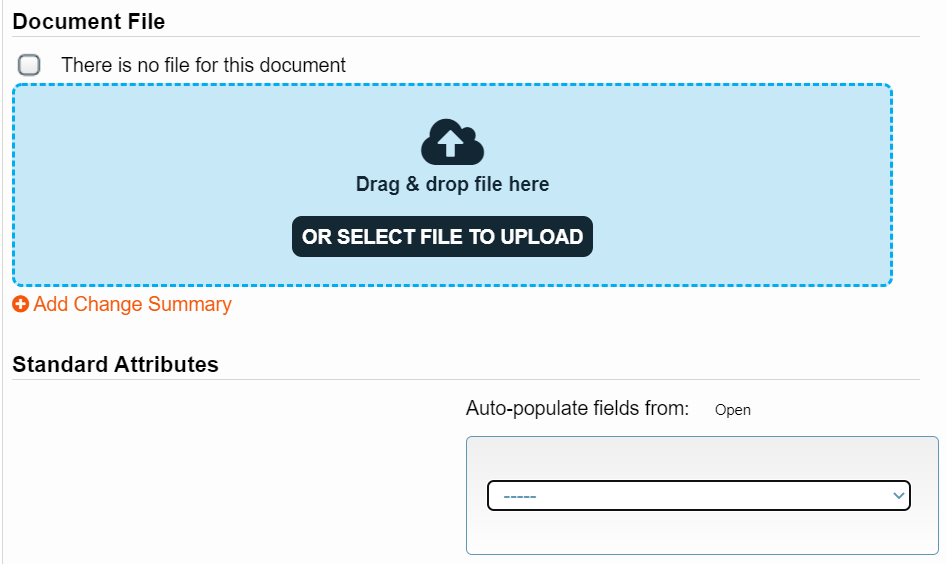 What is this doing?
When you click on the Open option beside the Auto-populate fields from option, a list of the last 10 documents that you, as a user, have created will be displayed (note that this would include external documents that you have linked to an item, such as a document linked to a Complaint Process, since these documents are actually 'created' and stored in SOLABS QM10). The list will not include documents in the following statuses: ----- Superseded, To Retire, Pending Retire, Awaiting Retire Date, and Retired.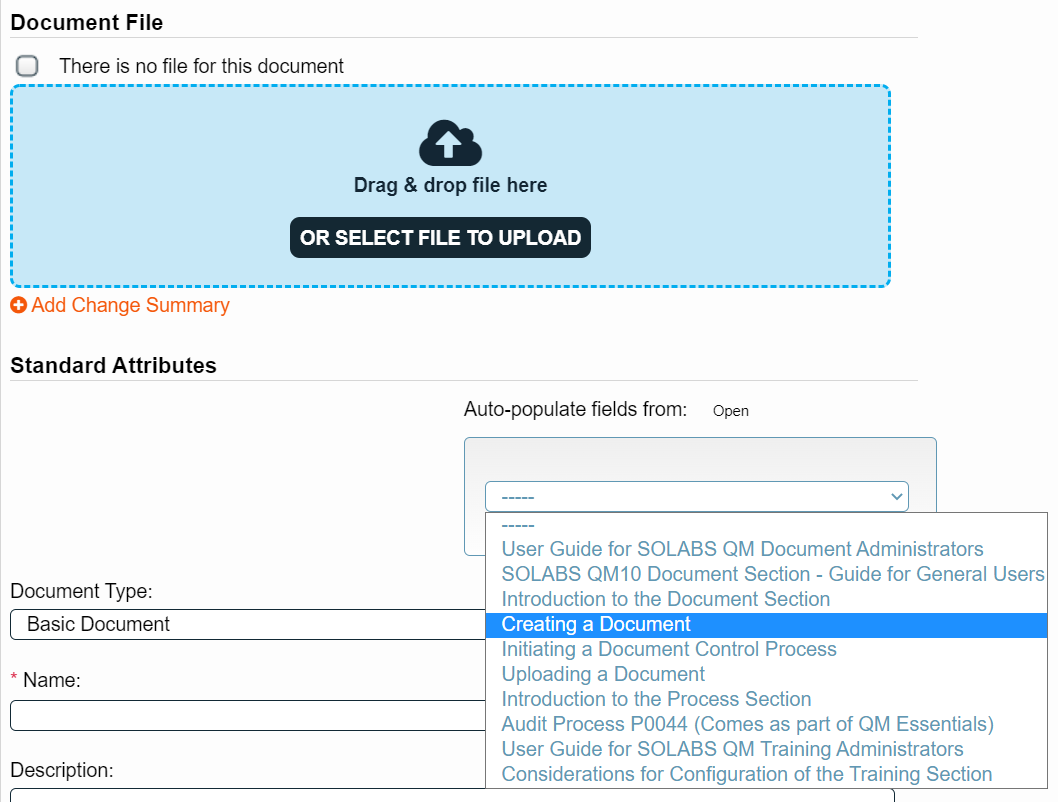 When you select one of the listed documents, the 'Create' page will be reloaded and the following attributes of the document metadata will be auto-populated with the same values as the chosen document:
The Document Type
The Name
The Description
The Effective Date
The Document Life Cycle
The Document Location
The Publishing Type
Document Ownership
The Originator (Author)
The Document Coordinator
The Document Owner
The auto-populated values can be modified if required for the new document.