Our support team is continually striving to offer the best service possible.
This means someone is always listening, even when out of regular office hours!
You can reach out to support when you experience an emergency with SOLABS QM10 by sending an email to support@solabs.com. It is important to place support as the primary recipient ( in the "to:" field of your email) in order to trigger an alert for the on-call team member, no alerts will be triggered if you place support in any other field.
See the tables* below for more information.
6.5.1 SERVICE AVAILABILITY
Coverage specific to the services in this Agreement is as follows:
6.5.2 STATE OF EMERGENCY
Definition of a state of emergency:
In reaction to a sudden, urgent, usually unexpected complete loss of functionality requiring
immediate action. Ex: the destruction of physical equipment hosting SOLABS QM10 software, complete
loss of functionality due to a virus or other degradation of the system, etc.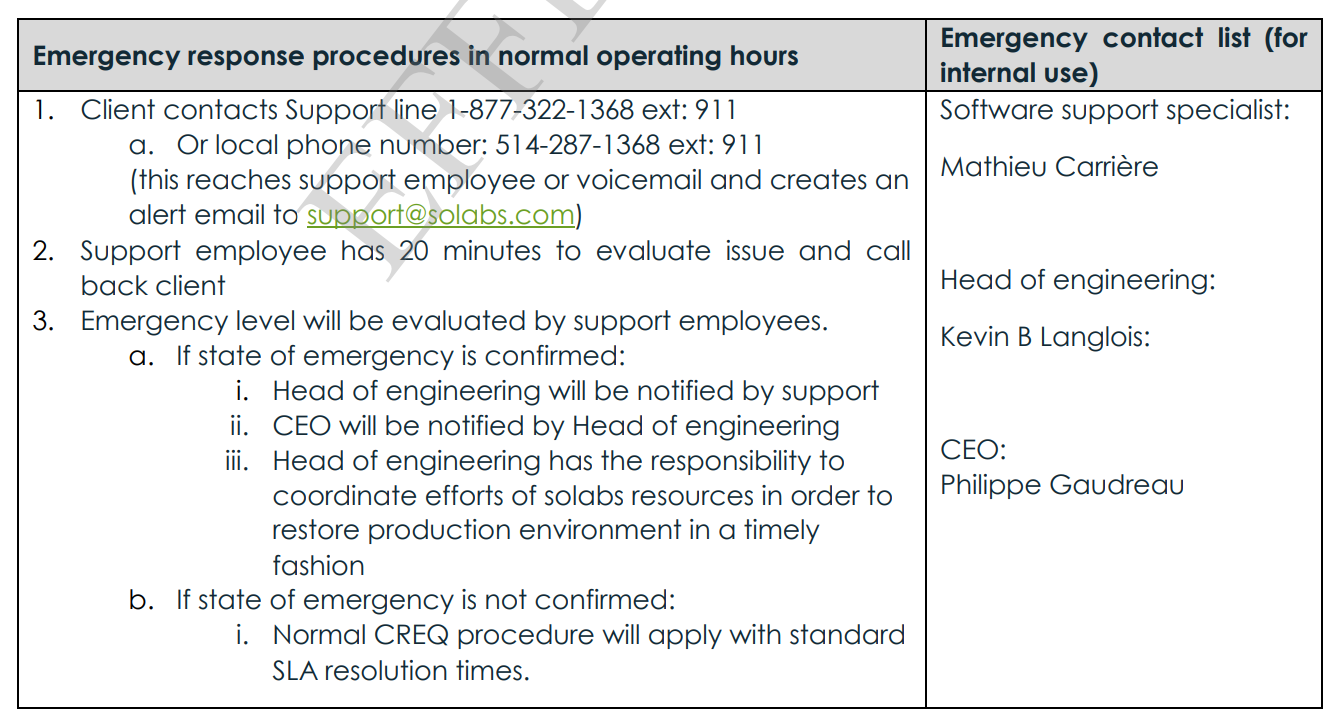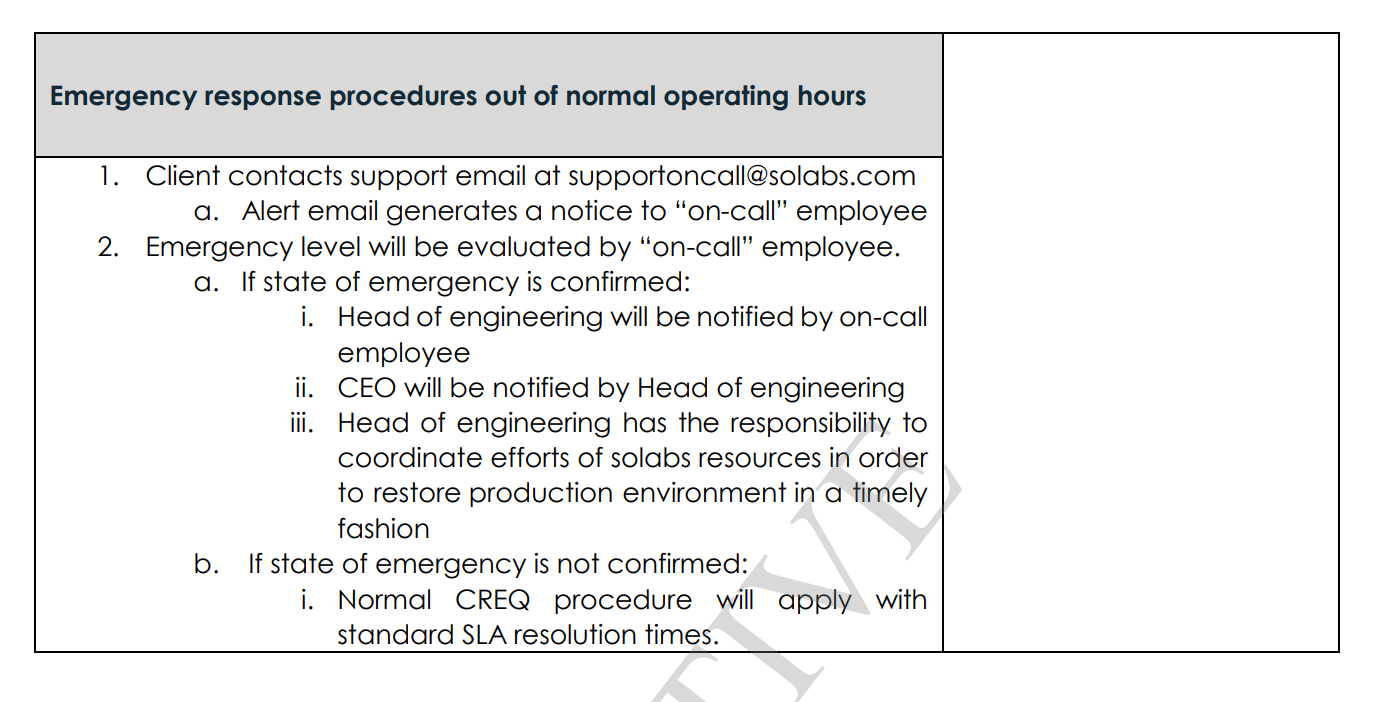 *tables from our document : CP00002 - Service level agreement V9.0