This guide contains information about the implementation of SOLABS' EQMS QM10 from the client's perspective. The steps described here begin after the Kickoff Meeting, which is the official start of the implementation project.
The guide is organized as follows:
- Overview of the key activities in the implementation project.
- What are the client's main responsibilities.
- What are each key activities in details.
- The administrative elements: people, meetings, etc.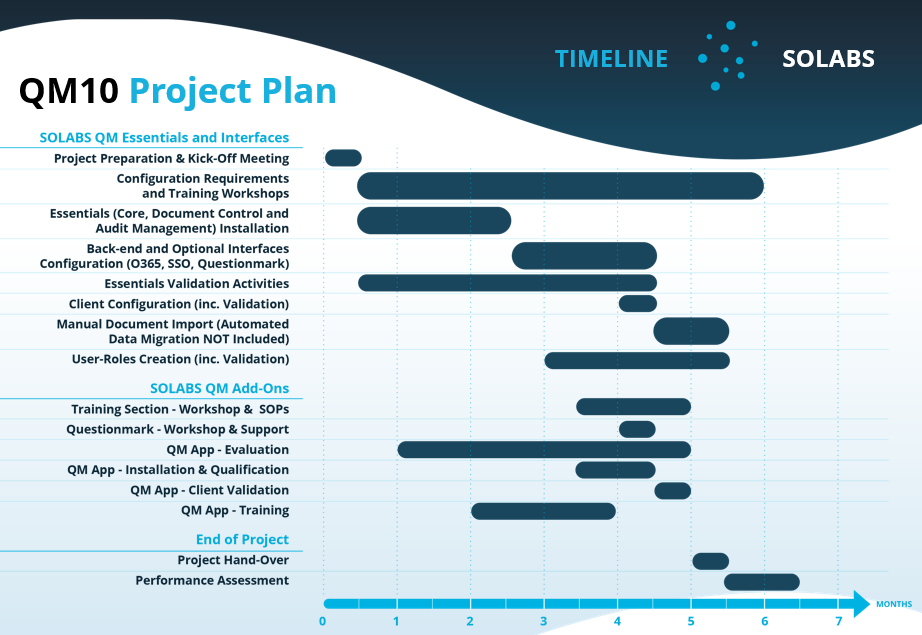 Credits to Sophie Chapdelaine-Trepanier, Ericka Moore & Susan Cox for creating this guide.