The network service enables communications between multiple devices and virtual environments in SOLABS QM10. It also enables, in part, the communication between end-users and QM10.
It is comprised of a set of devices that are connected in a mesh topology to ensure maximum uptime. The idea is to duplicate each piece of equipment and each connection. The mesh can sustain the loss of one device per layer and still be 100% efficient. Connections between devices are also redundant.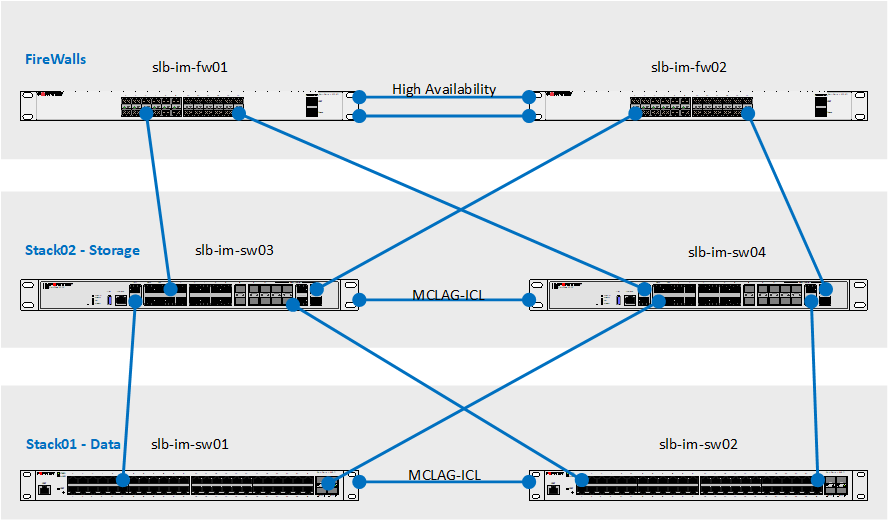 We also implemented redundancy at the internet access level, where we can access two different network paths and internet service providers.

We've built the infrastructure with uptime in mind, so yours can remain at peace.