As covered in other articles, linking a Training Activity to a Job Profile (Function Role) establishes that Training Activity as a requirement for that function. Therefore, users who have that Function Role assigned to them will be required to complete that Training Activity in order to be in full compliance.
However, assigning a Function Role to a User does not automatically assign the linked Training Activities. You still need to use the Assign End User options to do that.
So how do you check to see if any of these required Training Activities are not yet assigned to a User - either intentionally or inadvertently? Depending on whether you are checking for an individual User or for multiple Users, there are different options.
Checking for Unassigned Training Activities by Individual User:
Option 1: SOLABS Employee Training Compliance Report
The following SSRS Report shows you the current Training Compliance for a User against all Training Activities linked to their current Function Roles.

If there is a Training Activity required by one of their assigned Function Roles, but it is not yet assigned to that user, it will show a status of "Not Assigned".

Option 2: Training Administration > Assign by End User
The following view, which is available to those with the SOLABS Training Administrator role assignment, is helpful for quickly identifying and assigning training to a new employee because it will bring up a list of all Training Activities linked to their Function Role assignments. It can also be used to identify whether there are any outstanding assignments for a person. Leaving some assignments outstanding could have been intentional if it was too overwhelming to assign all training at once to a new employee. It could also have been inadvertent by forgetting to use the Assign End Users option within the Training Activity after linking it to a Function Role.
In either case, you can use the following menu option: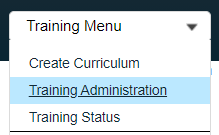 and then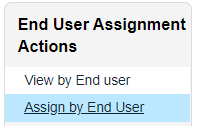 Locate and select the User in question on the Available End Users list: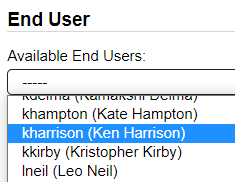 Leave the Training Activities filter set at the default of Job Title Profile and click the

button.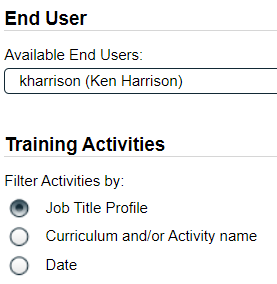 Any Training Activities that are linked to the User's Function Roles but are not yet assigned will be listed in the Available box. You can use the Select All option to assign them all or select only the ones you want to assign. Starting with SOLABS QM Release 10.8.2 you can use the Set specific dates option to set a Start Date and a Due Date for each assignment. (For earlier versions, once the assignment is made you can use the Schedule Users Activity option from within the Training Activity to set a Due Date).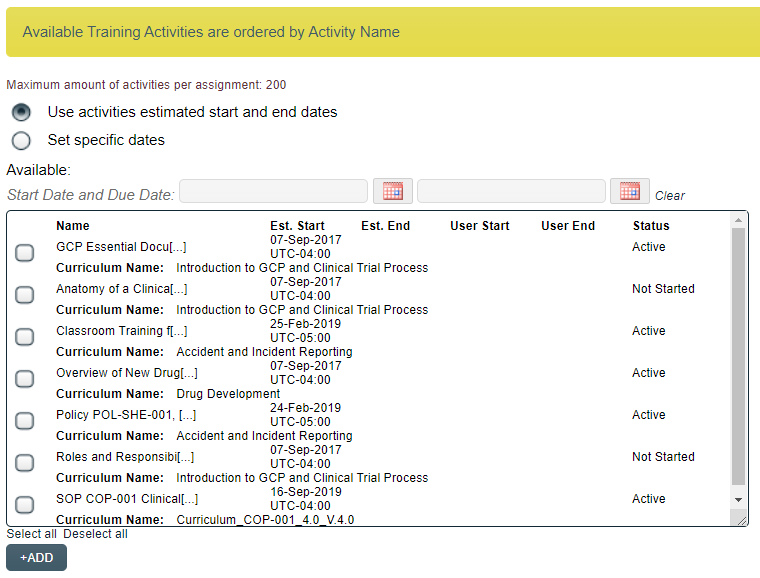 Checking for Unassigned Training Activities for All Users:
The following Excel Report can be used to identify all training that is at a status of "Not Assigned".

Column L can be used to filter by Training Activity Status. Column O can be used to then filter by End User Training Assignment Status. Setting these filters to "Active" and then "Not Assigned" will result in a list of all end users who have a status of Not Assigned against any Active Training Activities.

AND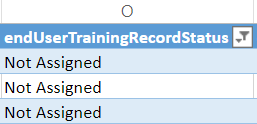 You can scroll back to Column E to see all Users with unassigned training or to Column K to see all Training Activities with unassigned users. These columns can also be filtered by User and by Training Activity to assist you with your assignment decisions.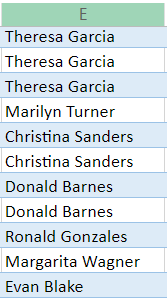 AND/OR