This User Guide is intended for "Super-Users" who are assigned the SOLABS Training Administrator Role and who manage Curriculums, Training Activities and Training Assignments in SOLABS QM10. If you are just starting with SOLABS QM, you may also want to look at Strategies for use of the Training Section of SOLABS QM.
User Guide Table of Contents: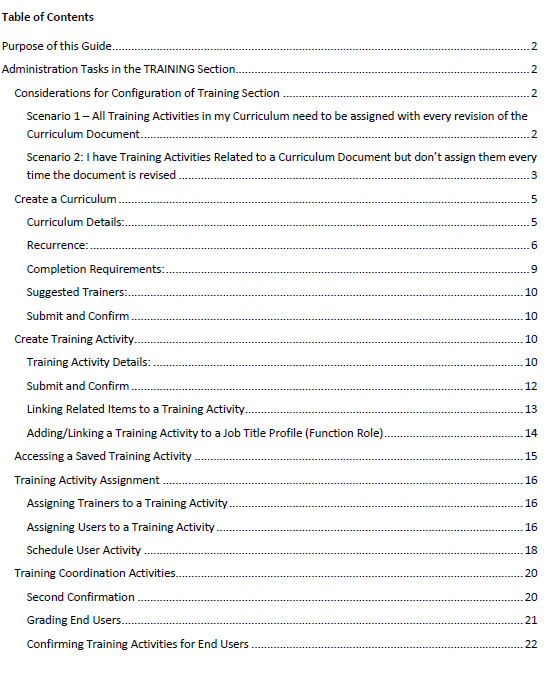 Another article, Using the Training Administration Menus, provides specific information on use of the top-right Training Administration menu.
This article and video, What is a Curriculum in the SOLABS QM 10 Training Section, provides more detail on what a Curriculum is used for in SOLABS QM10.
The following articles and videos provide more detail on creating and assigning Training Activities:
The following video shows you a new feature with SOLABS QM Version 10.8 - the ability for Training Administrators to Record Training for End Users. Note that this replaces the need for the trainee to log in and Confirm their assignment but does NOT replace any other requirements such as Second Confirmations or Assessments.
Here are some Podcasts on the topic of Training Administration:
Best Practices in Configurations of the Training Section with Gretchen Dixson
Leveraging Solabs QM10 to Build a Training Plan with Martha Bailey